OUR PARTY HAS A VERY PROUD HISTORY
A PARTY OF WORKING PEOPLE
Founded in 1961 from its predecessor, the Cooperative Commonwealth Federation (CCF – 1932 to 1961), the NDP is a democratic socialist party committed to the principles of equality, liberty, democracy, and global solidarity and peace.
Whether it was working to introduce universal health care and pensions, raising the minimum wage, increasing funding for education and child care, fighting homelessness and poverty, and protecting the environment, the NDP has always worked to get results for people.
Unlike the Liberals and Conservatives, the NDP is not a party of finance capital or Big Business.  We are supported by wage earners, working families, labour unions, youth, seniors, and allies in the peace, anti-poverty, women's and environmental movements.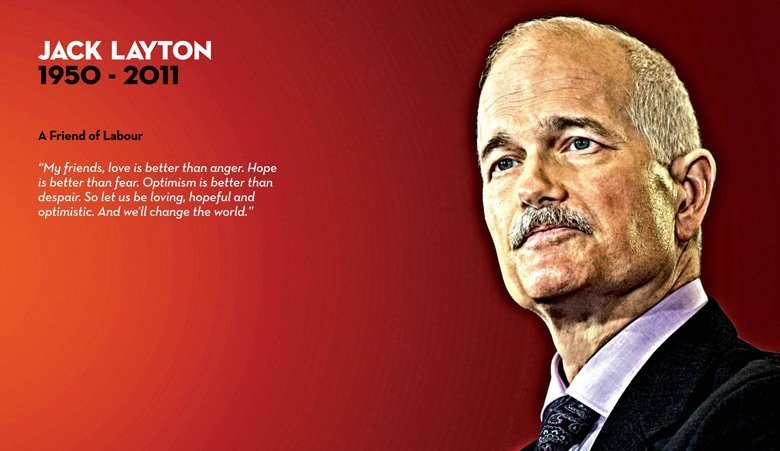 BUILDING A BETTER CANADA, AND A BETTER WORLD
The NDP endeavours to establish a government whose object shall be to substitute economic planning for irresponsible control with all its unjust consequences and thereby to give maximum opportunity for public, co-operative, and private enterprise to contribute to the development of our province. To this end, we will invite the co-operation of all persons who are dedicated to the extension of freedom and the elimination of exploitation.
The Oakville NDP believes in sustainable full employment, progressive taxation (based on ability to pay), workplace democracy, universal health care and education, child care and social housing, human rights and equality rights for people of colour, women, persons with disabilities, First Nations peoples, and gays lesbians, bisexuals and transgendered peoples, international cooperation, environmental sustainability and the eradication of homelessness and poverty.
Millions of people in Canada and around the world are moved by the vision of a new society in which democracy, equality and cooperation ‑ the essential values of socialism ‑ will one day be the prevailing principles of social organization. It is in the growth of their numbers and in the success of their struggles that lies the best hope for humankind.