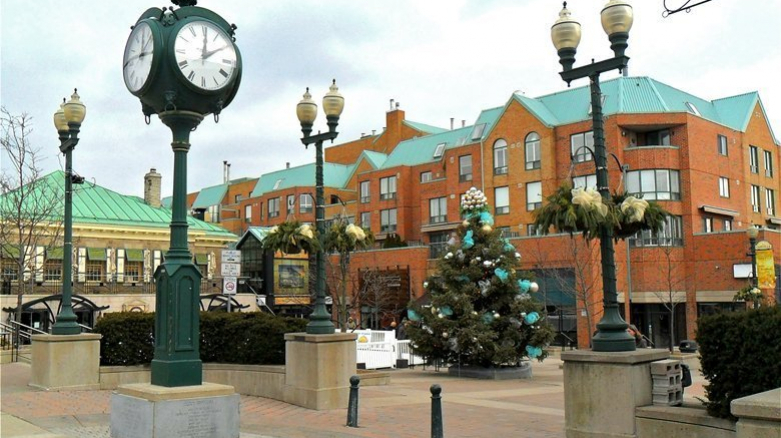 Recently, NDP Leader Tom Mulcair talked about the need to reverse the damage done by the present government. Here are a few things for the NDP to work on:
This week was Mental Health Week and on May 6, Sheridan College was the venue for an exciting presentation organized by Art House in partnership with the United Way. It was all about using the power of the performing arts to share knowledge about the experience of mental illness.
The event opened with a keynote discussion between Melanie McGregor of the Canadian Mental Health Association, Al Duncan volunteer for Talking About Addiction and Mental Illness and Natalie Baker, a clinical researcher at The Sick Kids Hospital.
Choreographer Siona Jackson, who had worked with a group of talented young dancers for only four days to learn and rehearse the performance to music by Tim Isherwood, presented the powerful and disturbing dance "Hearing Voices." This was followed by a panel discussion with the dancers, local psychiatrists and psychologists, and advocates for youth for the LGBTQ community and students.
Questions from the audience covered the whole range of mental illness, the stigma attached and the isolation of the people who suffer. Some wonderful ideas were put forward both by audience members and by the panel on stage. Now we just have to find the political will and the funding to carry them out.

Greater HIV/AIDS Awareness Needed
On May 7, J-P Makuna, a social worker who came to Canada from the Congo, talked to the Golden Horseshoe Grandmothers Network about the prevalence of HIV/AIDS in Ontario and the devastating effect of stigma. He described the family doctor who asserted aggressively that "there are no HIV positive people here."
He also discussed visiting a client who drew his blinds and remained shut up in his house for nine months after he was diagnosed, and described at-risk clients who refuse to be tested because they know the diagnosis would ruin their lives.
He talked about the bright people, who are diagnosed and then must take the terrible decision whether to keep the diagnosis secret, continue working and pay exorbitant fees for retro-viral drugs to control the effects of HIV, or give up their jobs and claim Disability Allowance, so that they can access essential drugs for free.
Because we don't talk about HIV these days, young people believe it has been eradicated in Canada and no longer take any precautions. As a result, the incidence of new cases is growing in leaps and bounds. There is much to be done in educating health care workers and in talking to young people. An open discussion on how best to fund treatment for those who are diagnosed is long overdue.

Protecting Freedom of Speech and Access to Information
On May 8, I attended an all day conference at Ryerson called Flying Blind. This was organized by Canadian Journalists for Free Expression to build public awareness of what has been a terrible year for free expression in Canada. Panels of eminent scientists, professors and media representatives from radio, TV and newspapers discussed how Canada is failing to create information, how difficult it is to access information and how the government is limiting dissemination of information. The day wound up with a brainstorming session on how to solve these problems.
Media and universities must mobilize and fight to protect their right to collect and disseminate information. We must not allow mass surveillance to lead to self-censorship. Our laws are too weak. This government has pushed the limits and discovered that if it restricts openness and transparency, it cannot be held to account.
Future governments are unlikely to give up that advantage, and so the law must be strengthened. The Access to Information Act is over thirty years old and has never been updated. Ministries are exempt from access to information requests. The number of access to information requests from the public has risen exponentially since 2011. The Government spins this to mean that they are the most transparent government in history. The reverse is probably true.
Journalists are taught that to be an activist is to become partisan and lose objectivity. However, being an activist in support of freedom of expression is vital. If journalists and professors don't advocate for freedom of expression, who will?
It was proposed that a broad coalition of organizations that have a stake in access to information be formed, that a web portal linked to social media as the go-to place for all questions and stories be constructed, and that journalists should promise to do at least one thing this year that exposes local community to outside information.
It was suggested that Federal candidates should use the run up to the election to make voters aware of suppression of information and talk about why access to information and freedom of expression are so important.