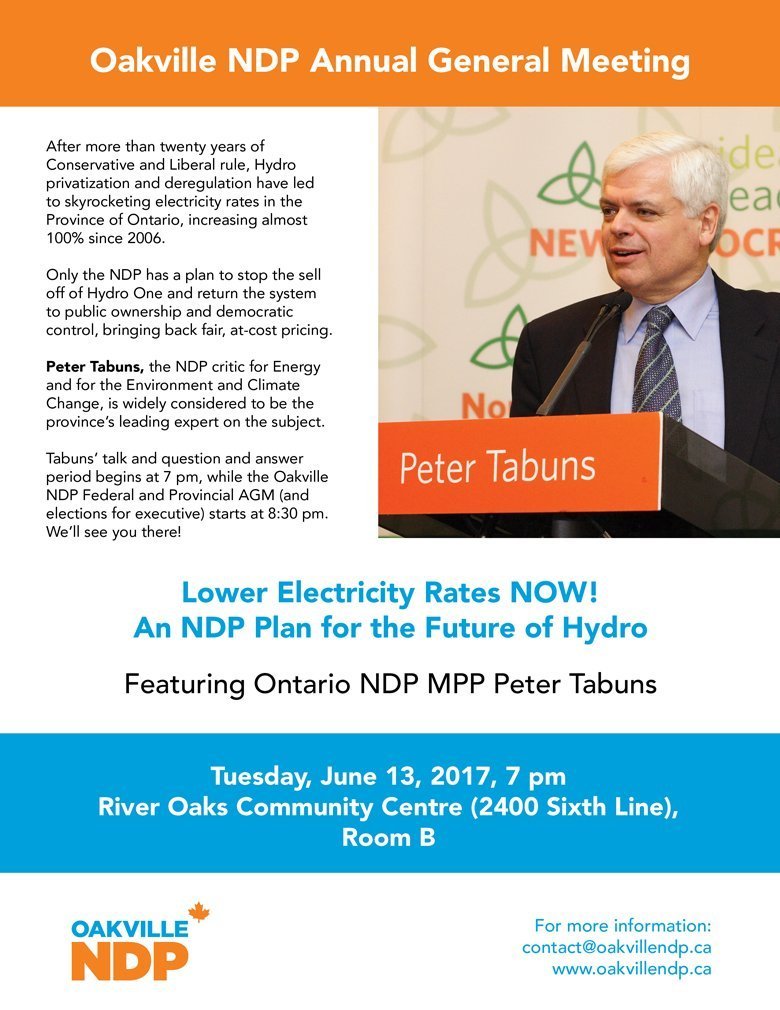 After more than twenty years of Conservative and Liberal rule, Hydro privatization and deregulation have led to skyrocketing electricity rates in the Province of Ontario, increasing almost 100% since 2006.
Only the NDP has a plan to stop the sell off of Hydro One and return the system to public ownership and democratic control, bringing back fair, at-cost pricing.
Peter Tabuns, the NDP critic for Energy and for the Environment and Climate Change, is widely considered to be the province's leading expert on the subject.
Tabuns' talk and question and answer period begins at 7 pm, while the Oakville NDP Federal and Provincial AGM (and elections for executive) starts at 8:30 pm. We'll see you there!