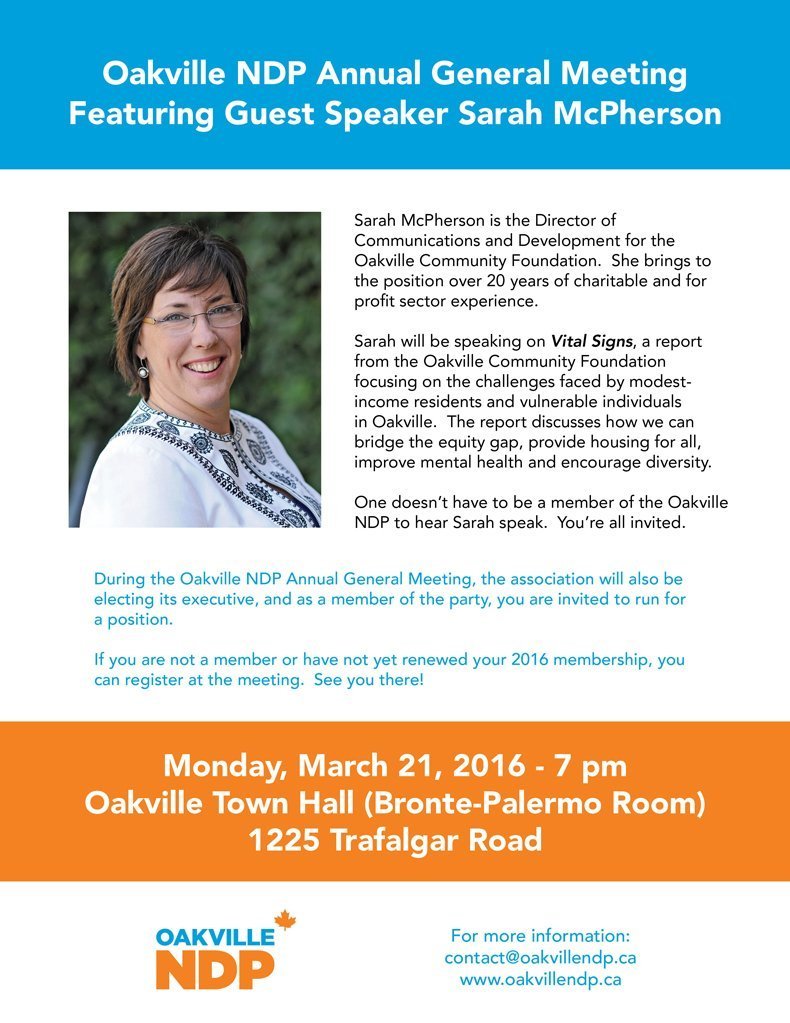 The Oakville NDP Annual General Meeting is taking place at Oakville Town Hall at 7 pm on Monday, March 21, 2016, and everyone is invited.
The event is featuring guest speaker Sarah McPherson, the Director of Communications and Development for the Oakville Community Foundation.  She brings to the position over 20 years of charitable and for profit sector experience.
Sarah will be speaking on Vital Signs, a report from the Oakville Community Foundation focusing on the challenges faced by modest-income residents and vulnerable individuals in Oakville.  The report discusses how we can bridge the equity gap, provide housing for all, improve mental health and encourage diversity.
During the Oakville NDP Annual General Meeting, the association will also be electing its executive, and as a member of the party, you are invited to run for a position.
If you are not a member or have not yet renewed your 2016 membership, you can register at the meeting.  See you there!