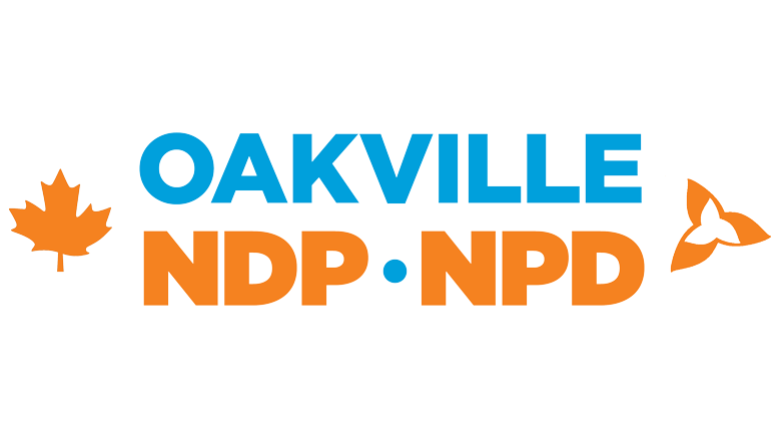 A joint ZOOM Meeting of the Federal and Provincial Oakville Riding Associations has been scheduled for March 26th, 2023, starting at 6:00pm EST. The meeting is open to members and only those in good standing can vote.
And we're excited to announce that our guest speaker is Marit Stiles, NDP MPP (Davenport) and the Leader of the Official Opposition. This is your opportunity to hear from our Leader and address questions and concerns to her directly.
The meeting is being held to elect the new Executives for the 2023-2024 year. Please take the time to attend to elect the leadership and learn how to participate in the Provincial election. All positions are up for election, including the Provincial Delegates for Council.
You will have to register for the meeting by clicking this link or putting this link in your browser bar: https://www.ontariondp.ca/OAK2023AGM
If you require further information, please feel free to reach out before the meeting. You can contact us at [email protected] or call (905) 582-5465.
If you cannot access a computer to register, please call us at (905) 582-5465. Once registered, we can provide you with a phone number to call in for the meeting.
Agenda
1. Welcome and Call to Order
2. Zoom Protocol
3. Land Acknowledgement
4. Anti-Harassment Statement
5. Review and Approval Agenda
6. President's Report
7. Chief Financial Officer's Report
8. Elections
a. Provincial Association
b. Federal Association
9. Proposed Oakville Riding Boundaries Changes
10. Election Planning
11. Adjournment
Executive Positions
Provincial
● President
● Vice President
● Chief Financial Officer
● Membership Secretary
● Membership Organizer
● Communications Officer
● Members at Large (2)
● Women's Committee Rep
● Persons Living with
disability Rep
● Youth Rep
● Indigenous People's
Committee Rep
● Ethno-Racial Equity
Committee Rep
● LGBT Committee Rep
● Provincial Council Reps (2)
with Alternates (2)
Federal
● President
● Vice President
● Chief Financial Officer
● Members at Large (3)