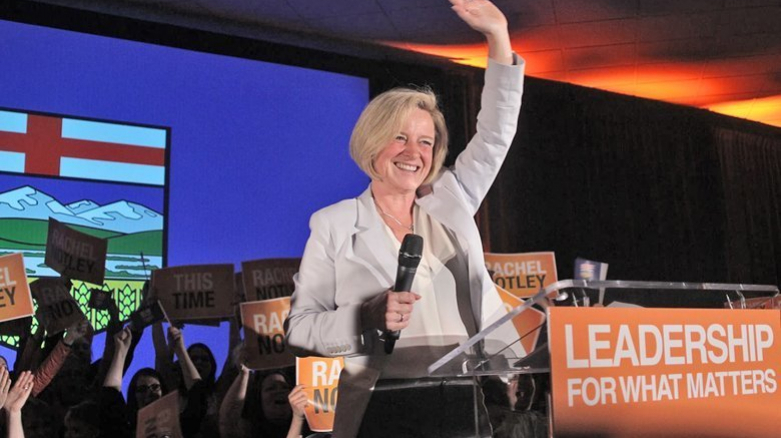 Last week, New Democrats scored a historic victory in Alberta – ending 44 years of Conservative rule in that province.
Meanwhile, Tom Mulcair continued to build on this momentum by outlining the Federal NDP's positive vision for growing the economy while protecting the environment.
"Five years ago, the NDP had limited presence in either Quebec or Alberta. Now it has most of the Quebec seats in Parliament and a majority government in Alberta … Some Conservative MPs said this week they are looking over their shoulder at the NDP a little closer now. Calgary East MP Deepak Obrai said Wednesday he has won six elections and never paid the NDP much heed before, but now he expects an NDP challenge."
From the Winnipeg Free Press

Mulcair vows to "reverse the damage" Harper has done to the environment
"NDP Leader Tom Mulcair unveiled his party's environment policy framework for the coming election Wednesday, vowing to "reverse the damage that Stephen Harper has done … The NDP is offering plan involving what Mulcair describes as a "kickstart" for clean energy production. The party proposes to invest in clean energy over subsidizing fossil fuels, and to implement the 'polluter pays' principle.
From i-politics