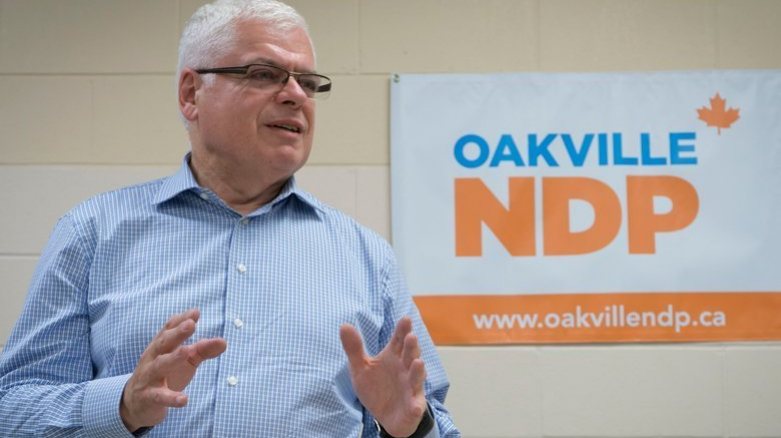 In May 2017, Ontario NDP Member of Provincial Parliament Peter Tabuns addressed the Oakville NDP Annual General Meeting about rapidly increasing electricity costs in the province.
Tabuns discussed the failed record of privatization and deregulation under the Conservative and Liberal governments of the past twenty years. He put forth the NDP plan which would reverse the sell-off of Hydro One, take immediate steps to cut hydro bills, and make permanent changes to the system to ensure more affordable rates, including the re-nationalization of our system under public ownership and democratic control.
Also included in this plan is fixing unfair delivery costs, ending mandatory "Time of Use," capping private profit margins, building real democratic oversight to electricity prices, using tax benefits to help ratepayers, and making the HST rebate permanent. Tabuns further discussed fixing the oversupply problem, renegotiating bad contracts, importing affordable renewable electricity when needed, and leveraging public power.
Being the province's leading expert on the subject, Tabuns was very well received by Oakville NDP members and guests in attendance, including Oakville Chamber of Commerce President John Sawyer.
The Oakville NDP also elected it's riding association executive.